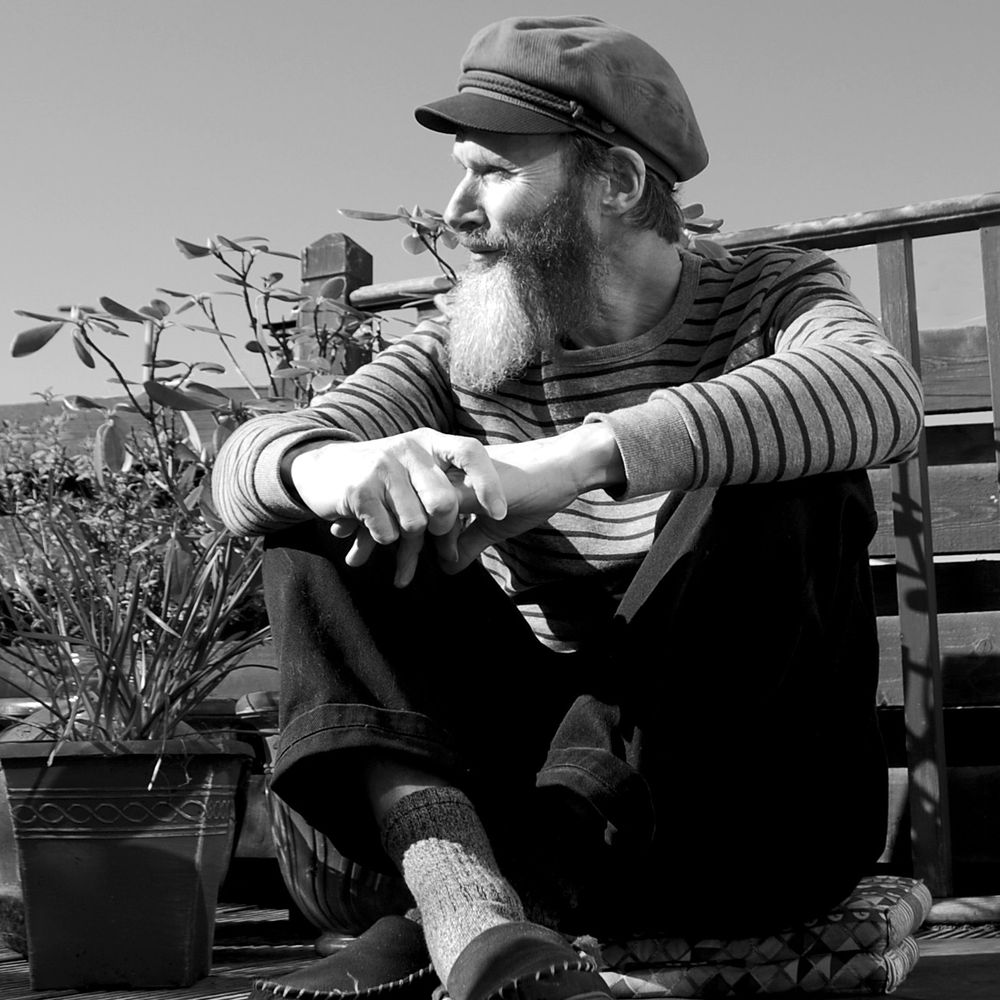 arksong
Arksong Is the music of singer/songwriter Marc Pilley, who is based in Scotland. He has toured Europe and the USA and has worked with many musicians along the way.He has shared stages with Don Mclean Ray Davis Ron Sexsmith Alex Chilton Garth Hudson Ricky Ross Jolie Holland and Madeleine Peyroux to name a few.

Marc is
A singer songwriter that draws on a lot of forms of folk country and blues.
He Writes about personal themes that touch on universal stories about fear, forgiveness, compassion, and redemption.
His songs never out stay there welcome and manage to say what they have to
Say, then leave us wanting to hear them again.
Recorded in a makeshift studio he calls the shed[SHEDWOOD] with a mountain and river outside.

There is simply too much music swirling around for you to run after, people who do not provide you with anything. Marc Pilley is as an exception, at least for people who have grown to love his band Hobotalk. There aren't that many folk pop album as wonderful as "Beauty In Madness" (2000), the four follow-ups were also remarkable"Rolling Stone!
''sublime songwriter''
Paul Kerr. Blabber n Smoke
'The scot who once achieved with Hobotalk some of the most delicate, indulgent folk-pop songs of all time, as Arksong has finally made a record again and on This blessed unrest the most beautiful proof that songwriting is like riding a bike you don't lose it.' Rolling Stone Magazine, Germany
Arksong This Blessed Unrest. "The magic of the voice from the lonely Highlands has lost nothing of its effect...His songs bring something very rare into our souls: peace." FAQ Magazine Germany
"A troubadour of the old school, there's no one in contemporary music with a voice quite like his. Yet drop Pilley into a Greenwich Village coffee house in the early Sixties and he would have been totally at home with Tim Hardin and John Stewart. His gently crafted melodies, lyrical romanticism and yearning voice are timeless, not retro, and if at his sweetest he veers towards the sentimentality of Neil Diamond, the tendency is entirely forgivable." - The Times
"Pilley is an extraordinary songwriter and a charismatic performer, the kind of musician who only comes along once in a blue moon." -Scotland on Sunday
"Still volcano-y in producing those heart-striking tunes and still owning a soul-melting voice ."- Rainsound.net
'' Pilley's voice, a mesmerising and pure instrument'' The Times.